SOUTH OF THE ALPS
Music from Italy, France and Spain
Ambra Albek (Violin), Fiona Albek (Piano)
Manuel de Falla

Suite Populaire Espagnole for Violin and Piano

Alessandro Lucchetti

Joaquín Turina

Sonata No. 1 in D. Opus 51

Isaac Albéniz

from Hojas de Album Opus 165 España

Francis Poulenc

Sonata for Violin and Piano

Joaquín Turina

from El Poema de una Saluqueña


Alessandro Lucchetti

Fantasy on Themes from Giacomo Puccini's "Tosca"
The versatile Alessandro Lucchetti is a composer, arranger and pianist whose works have been performed at major events and festivals and in concert halls throughout the world. One of the founders of the musical trend Neo-romantica, he has for years been a dedicated researcher into the fusion of musical genres and culture, including jazz, rock, oriental music and Afro-American themes. He has made countless arrangements of both classical and popular music, and in 2009 he wrote the Fantasy on Themes from "Tosca" for the Albek Duo. He also transcribed and arranged Manuel de Falla's Seguidilla Murciana for violin and piano.
NÄCHSTE KONZERTE

Geplante Tourneen in Italien, Schweiz und
andern Ländern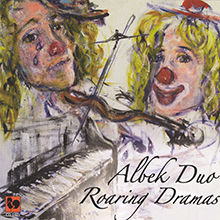 » Hören Sie die CD

» Bestellen Sie die CD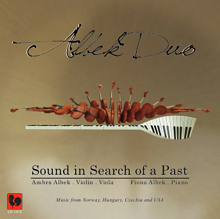 » Hören Sie die CD

» Bestellen Sie die CD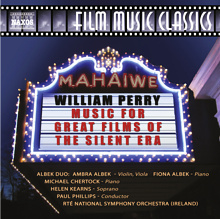 » Hören Sie die CD

» Bestellen Sie die CD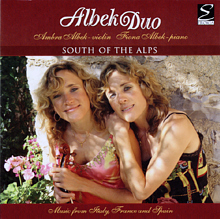 » Hören Sie die CD

» Bestellen Sie die CD